Great wine brings us together.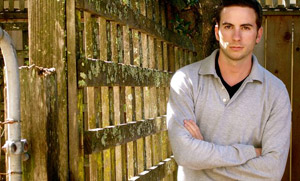 All Slingshot wines begin with premium Napa Valley fruit, much of it harvested from our own Juliana Vineyards where we strive through sustainable methods to grow quality fruit for generations to come. We don't compromise when it comes to grapes because we're committed to giving our customers sophisticated, approachable wine at a great price.
Slingshot is a family effort shepherded by James Stewart, one of Napa Valley's next generation winemakers—a group of young men and women assuming central roles in legacy wine businesses. James joins his peers in focusing on issues surrounding sustainability, preservation, labor practices and maintaining family-owned businesses. Slingshot reflects his ambition to preserve a vital family enterprise and practice meaningful land stewardship—both while producing unpretentious fine wine.